Picture Books for
Growing Minds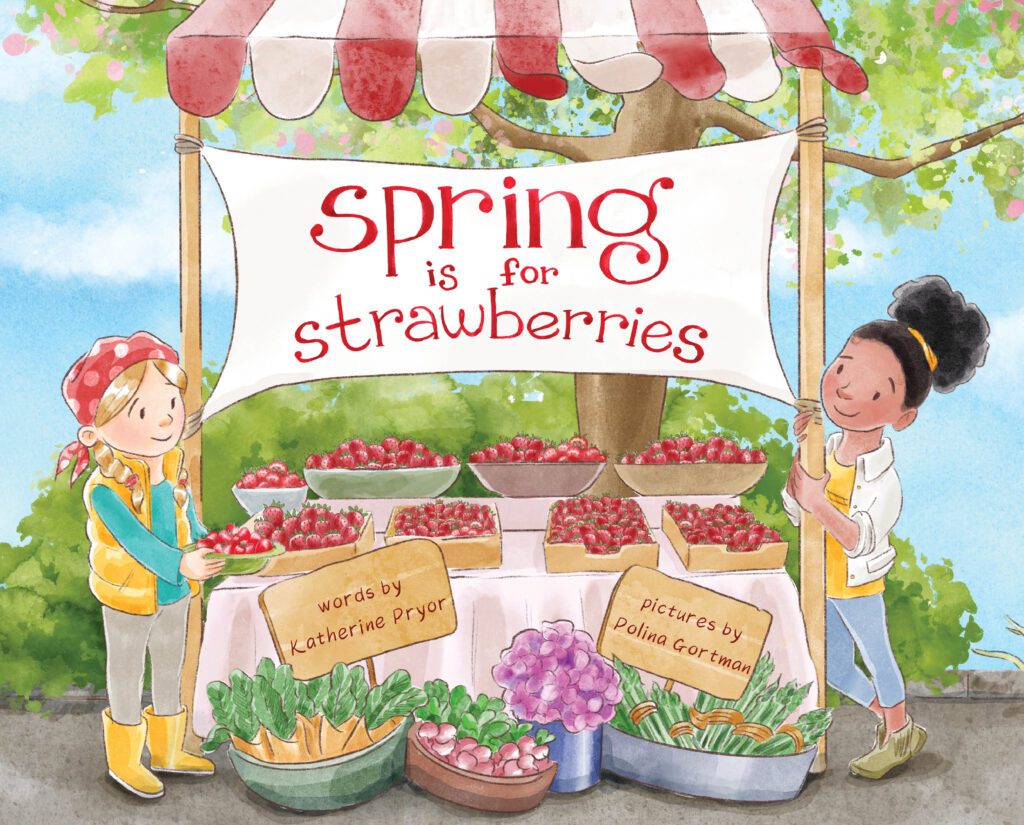 Spring Is For Strawberries
When a farm family brings their spring crops to a city farmers market, the farmers' daughter befriends the daughter of a neighborhood family doing their weekly shopping. Over the course of a year, the girls explore the bounty of each season. Sweet spring strawberries and crisp, fresh greens make way for corn on the cob, peppers, and a rainbow of tomatoes. Fall brings pumpkin patches and the crunch of apples. The friends part at the final winter market, already looking forward to the sweet red strawberries that will unite them again next spring.
Katherine Pryor's lyrical celebration of seasonal local foods is brought to life by Polina Gortman's portrait of a growing friendship between two children from seemingly different worlds. Spring Is For Strawberries reminds us to seek pleasure in the changing harvests around us, and that all things—even friendships—have seasons worth waiting for.
Praise for Spring Is For Strawberries:
Winner: 2016 Growing Good Kids Book Award
The first zucchini of a summer garden is always exciting, but what happens when the plants just keep growing...and growing...and growing? Zora soon finds herself with more zucchini than her family can bake, sauté, or barbecue. Fortunately the ever-resourceful girl comes up with the perfect plan—a garden swap!
Author Katherine Pryor and artist Anna Raff tell the playful story of a child who discovers the wonder of growing food and the joy of growing a community.
Available in Spanish and as an audio book.
Featured on
Praise for Zora's Zucchini:
Over 100,000 copies in print!
Sylvia Spivens always said 'no' to spinach. But one day, Sylvia's teacher gives her a packet of spinach seeds to plant for a school garden. In the garden, Sylvia discovers the joy of growing food from the ground up and the pleasure of trying something new.
Parents will identify with the challenge of feeding healthy food to a picky eater, and educators will understand the magic and rewards of school gardens. Best of all, young readers will celebrate Sylvia's strong will, curiosity, and, maybe, her love of spinach.
Available in Spanish and as an audiobook.
Featured on
Praise for Sylvia's Spinach: